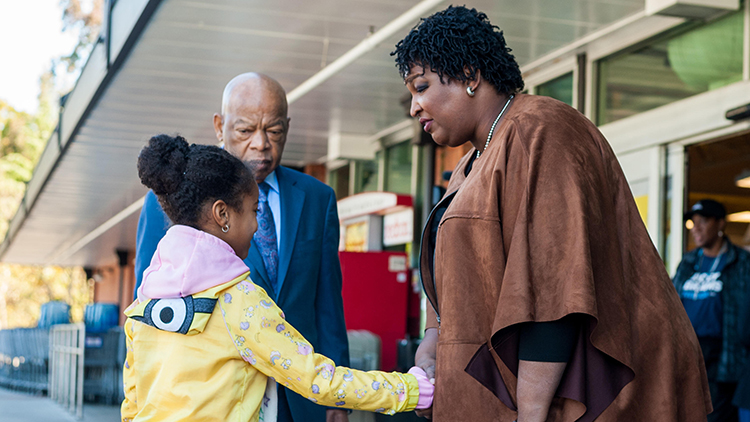 Stacey Abrams was born in Madison, WI, and grew up in Mississippi and Georgia. Abrams was interested in politics from a young age. She was a campaign volunteer and speech writer before she was even old enough to vote. She majored in political science in college. Right after college, she worked in the youth services department in Atlanta. She graduated from Yale Law School and then became the minority leader for the Democratic Party in Georgia's House of Representatives. Even with all this important work, Abrams had an extra job! She wrote novels that she published under a different name.
Abrams ran for governor of Georgia in 2018. She was 44 years old and the first African American woman to run for the job. She lost a very close election. That didn't stop her from being active in politics. Abrams had been involved for years in the fight for rights for African American voters. Her loss in the governor race moved her to form a new organization called Fair Fight Action. The goal of Fair Fight Action is to make sure that all voters have access to voting. They want to be sure that every vote is counted.
Abrams once said, "Voting is power. Voting is your voice. People worked hard to give us that voice. Now it's our turn to show up and continue the fight for a better, brighter future for Georgia." Abrams's hard work paid off. Hundreds of thousands of new voters registered.
What Do You Think? Why is it important for people to vote? How has Stacey Abrams helped?
Photo Credit: Michael A. McCoy/ZUMA Press, Inc./Alamy Stock Photo