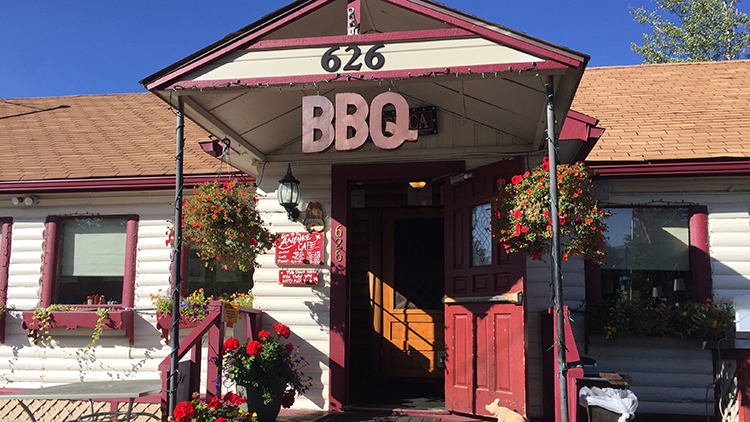 Today the community of Dillon, Colorado sits on the shore of a lake. People enjoy fishing, swimming, and sailing at the Dillon Reservoir. Before 1961, Dillon, Colorado was very different. There was no lake. It was located in an area that is now 250 feet under water. What happened?
The Denver Water Board needed more water. The city of Denver was growing. They planned to dam the Blue River. This would send more water to Denver. However, it would create a lake on the site of the town of Dillon, Colorado. The Denver Water Board bought land near Dillon, Colorado. They spoke to the town of Dillon. They offered to trade land or buy land from people if they moved. They told them they would have land near a beautiful lake. By 1956, the local government of Dillon agreed. They would move the town within five years. They moved many of Dillon's buildings brick by brick to the new location.
This is not the first time Dillon, Colorado moved. Dillon first moved from a location near a mine to a location near a new railroad. When a second railroad, longer railroad was built, it moved again. Then, the town moved again when the Dillon Reservoir was built. So, the current location of Dillon is actually its fourth location!
What Do You Think? Can you imagine moving your entire community? What do you think could make that happen.
Photo Credit: Katherine Rossetti Lobus