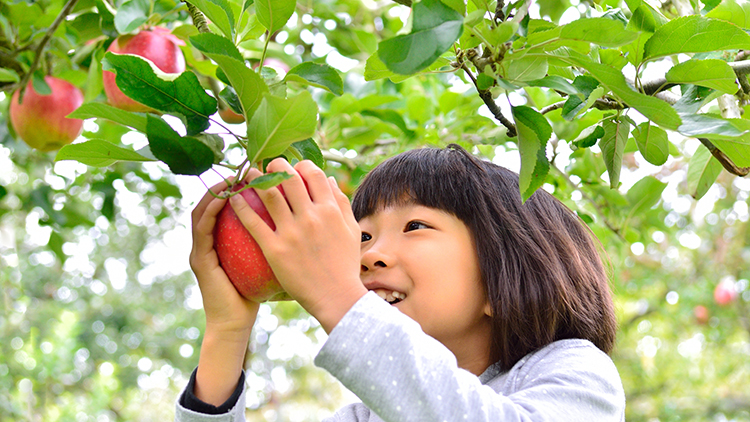 For many people, fall is a time for parties and fun with families and classmates. This year, though, many people are practicing social distancing. Social distancing doesn't mean you can't have fun! It's great to spend time outdoors. What can you do for fun this fall?
If you live near an apple orchard, you and your family can pick apples. And you get to take them home to eat them! Check before you go to see if the orchard has safety rules to follow. The orchard may allow fewer people. You might need a ticket to come at a certain time.
How can you tell if an apple is ready to pick from a tree? Work from the outside of the tree inward. Roll the apple up from the branch. Give it a twist. If an apple isn't ripe, it won't come off the branch. If it is ready to pick, it will come off easily in your hand.
Apple picking isn't the only activity that is safe from COVID! You can look at the sky on the night of a full moon. You can make a bird feeder for your backyard. Send some fall postcards to your friends or family who live far away. Maybe there's a corn maze near where you live. You can also play games outdoors or over the internet. Fall can still be fun!
What Do You Think? What can you do to have fun with your family this fall?
Photo Credit: hanapon1002/Shutterstock