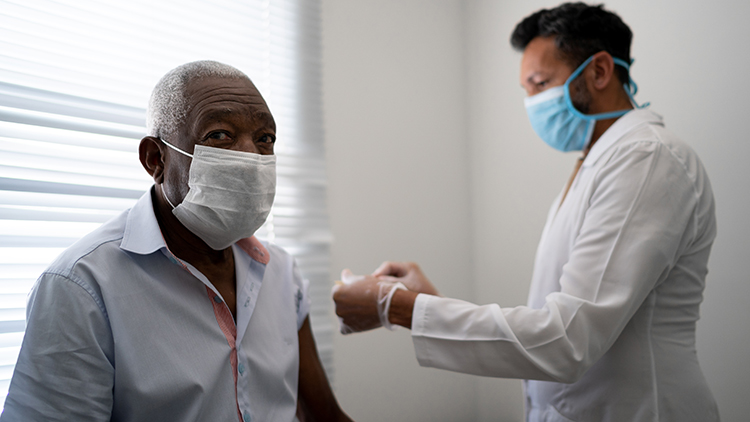 COVID-19 has continued its spread around the world. The number of cases continues to rise. As of late January, around 100 million cases of COVID-19 had been reported. More than 2 million people around the world have died. Most people who get the disease recover from it without long-term problems. Others stay sick for a long time. The United States has more cases of COVID-19 than any other country in the world.
When Joe Biden became President, he wanted to act right away to prevent COVID-19 from spreading even more. People want to go back to work and school without catching the disease. Biden set a goal of administering 100 million doses of COVID vaccine [medicine that keeps you safe from a disease] in the first 100 days of his presidency. His team hopes to beat that goal.
Vaccinating many people takes a huge effort. Biden's team plans to set up vaccination centers across the country. They will travel to areas to set up places for people to get their vaccines. The shots will be free for everyone. The first people to get their shots will be healthcare workers. Then people over 65 and workers who are around people such as teachers and grocery store employees will get their shots. After that, everyone else can be vaccinated.
Biden's team wants people to know how important it is to get the vaccination. They want to assure people that the vaccine is safe. Biden plans to build a team of 100,000 health professionals. Their job will be to teach people about the vaccine and how to stay safe. Everyone will need to work together to slow the spread of COVID-19.
What Do You Think? A friend says, "It's not that important for people to get their COVID-19 vaccinations." How will you answer?
Photo Credit: FG Trade/Getty Images