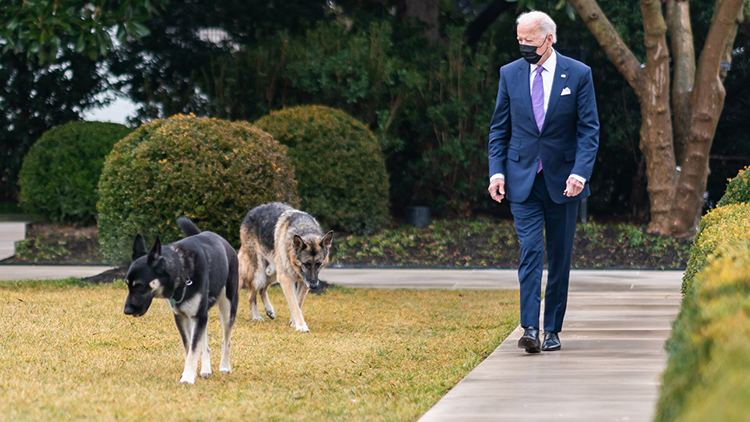 Joe Biden became the U.S. President on January 20. He and his wife, Dr. Jill Biden, moved into the White House. Four days later, the Bidens' dogs joined them.
The dogs, Champ and Major, are German Shepherds. Champ has lived with the Bidens since 2008. The Bidens adopted Major from the Delaware Humane Association in 2018. Major is the first shelter dog to live in the White House. Animal rescue groups hope that Major will inspire other people to adopt shelter pets.
Dr. Biden said that Champ is "enjoying his new dog bed by the fireplace and Major loved running around on the South Lawn."
Major is the first Presidential dog from a shelter. He's not the first "rescue dog." President Lyndon B. Johnson found a dog at a gas station in Texas. He named the dog Yuki and brought him to the White House. Over the years, the White House has been home to many pets. Cats, dogs, snakes, horses, and even an alligator have lived there!
What Do You Think? Why do you think Presidents like having pets in the White House?
Photo Credit: Official White House Photo by Adam Schultz