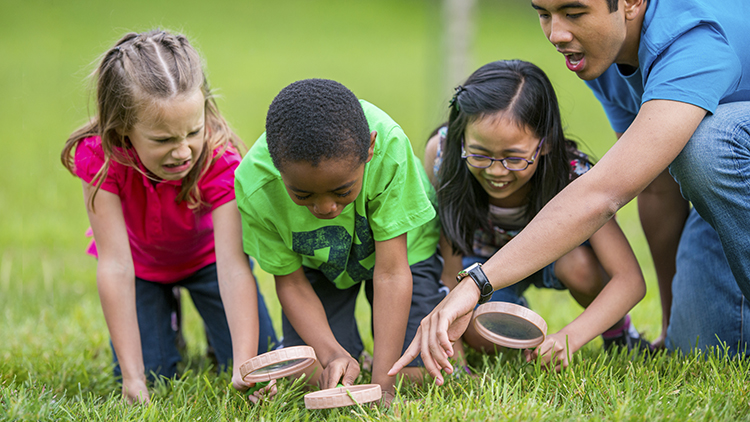 It's June! The days are longer and the sun is hotter. Many schools are preparing to wrap up for the school year. What will you do to make the most of your break? People have a lot of ideas on the best way for kids to spend their time out of school.
Some believe that kids should go to summer camps. There are endless types of summer camps: overnight, day, educational, sports, computer, arts, the list goes on and on! Camps can be a great way to make new friends, learn a new skill, and get better at the skills you already have.
Some people say that kids should spend their time just being kids! That could be heading outside with your friends, reading books, visiting family members, playing games, or whatever else you enjoy.
Other people think that students should take a balanced approach to summer. Childhood doesn't last forever, so kids should enjoy the freedom of being a kid. However, children should still take opportunities to learn. Play and have fun, but also keep your brain active by reading or discussing ideas and issues with others.
What do you think? How will you spend your summer vacation?
Photo Credit: (l)Prostock-studio/Shutterstock; (r)Panther Media GmbH/Alamy Stock Photo