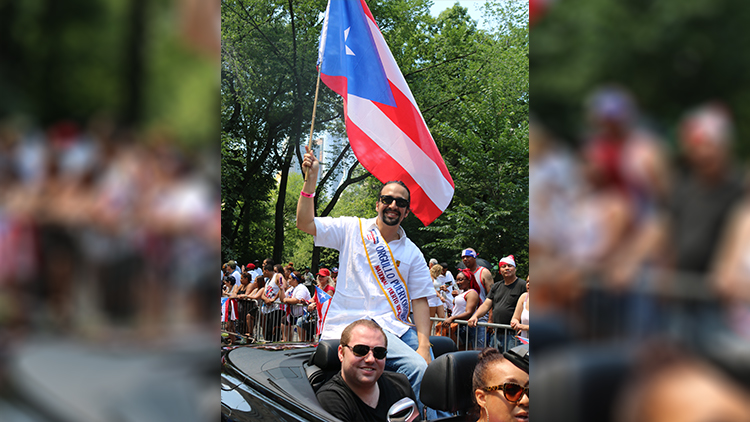 Puerto Rico is an island that is part of the United States. It is a US territory [land that is owned by the U.S., but not a state]. Its citizens are American citizens. June 10th is the day of the National Puerto Rican Day Parade. It is a day to celebrate Puerto Rican heritage. Let's look at the contributions Puerto Rican Americans have made to our culture.
Lin-Manuel Miranda is a playwright and composer. He was born in New York. His parents moved there from Puerto Rico. He wrote a musical play called Hamilton. It tells the story of founding father, Alexander Hamilton. Miranda used many different musical styles. Hamilton has become one of the most popular musicals of all time. Miranda has also written music for many popular movies.
Many other Puerto Ricans have added to the fields of arts and entertainment. José Feliciano and Ricky Martin are Puerto Ricans who have made popular music. Benecio del Toro, Luis Guzmán, and Rita Moreno are Puerto Rican actors.
Puerto Ricans have also made contributions in science and technology. In the 1800s, Martín Corchado used the first microscope on the island of Puerto Rico to research a disease called tuberculosis. More recently, Nitza Margarita Cintrón led NASA's Space Medicine and Health Care Systems Office. Her work helped keep astronauts healthy as they explored space.
What Do You Think? How do you want to contribute to our culture?
Photo Credit: WENN Ltd/Alamy Stock Photo