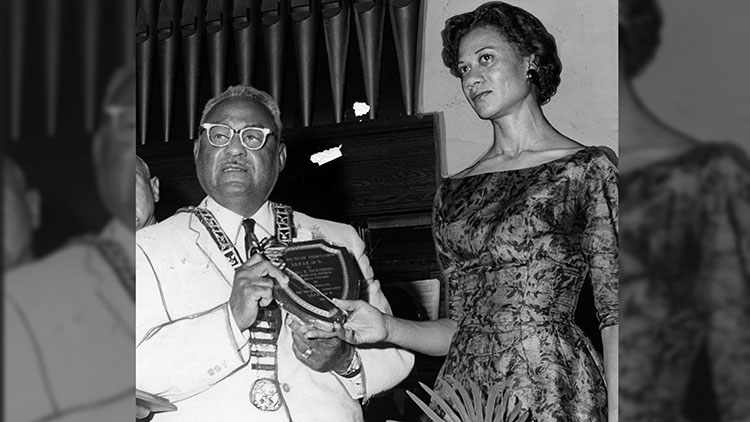 Jane Addams cared deeply about the rights of other people. December 10 is Jane Addams Day, a day to honor the spirit of Jane Addams. One way to do that is to look at people who worked for others' rights. You might not know about Gloria Richardson. But she was a leader in the Civil Rights movement in Maryland.
Gloria was born in Baltimore in 1922. She and her family moved when she was young. Her family owned a hardware store, and her father was on the City Council. Gloria went to college when was only 16 years old. She got a degree in 1942 to be a social worker.
When she moved back home, the city would not hire black social workers. Gloria stayed at home and raised her children. Years later, her daughter Donna joined a committee during the Civil Rights Movement.
Gloria joined, too. She fought for people's rights to work. She fought for equal rights for the city's poor African Americans citizens. Her final protest was in 1964 right before the Civil Rights Act went into effect. Gloria moved to New York and did not take part in more protests. But the work she did made a huge difference for people in Maryland—and all across the United States.
What Do You Think? If you were going to honor a person who helped others, who would you choose? Tell why Gloria Richardson is a good choice.
Photo Credit: Afro American Newspapers/Gado/Archive Photos/Getty Images