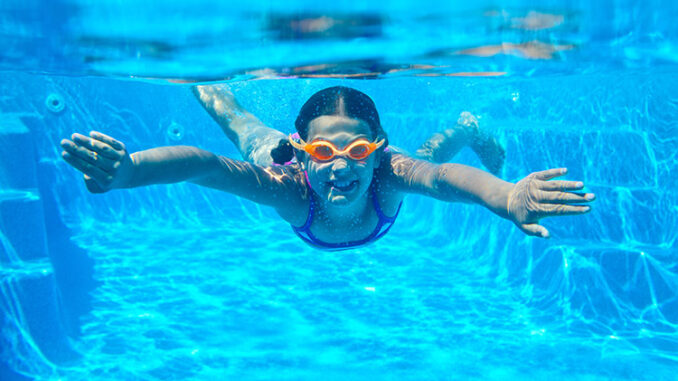 June brings warm weather. To stay cool, why not start summer with a splash? You can swim in a pool, float in a boat, or go to the beach. There are many ways to have fun in the water. But water can also be dangerous.
Learning to swim is a skill that can help you be safe. Many communities give lessons at low cost or for free. Your library can help you find public swimming pools. Some libraries also lend passes to families. Passes are free tickets for pools or beaches.
Parks by a lake or river often hold free classes about water safety. They often lend life jackets, too. A life jacket is something you wear on your upper body. It holds you up in the water, so you don't sink.
To be water safe, you need to be water smart. Here's how:
Never enter water alone, even with gear that floats.
Listen to lifeguards. They keep people safe in the water.
Be careful near water, too. Walk, don't run around a pool. Wear a life jacket even if you are in a boat.
Look, don't leap. Open water may have hidden rocks. A pool may be shallower or deeper than you think. Always enter water feet first.
What do you think? What water activities do you enjoy? What water activities would you like to try?
Photo Credit: Max Topchii/Shutterstock