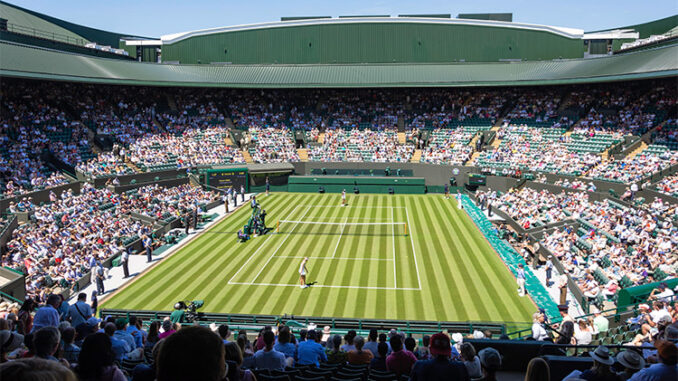 Have you ever raced bikes with friends? Or played a game of tennis? Do you like to play sports in the summertime? If so, you're not alone. Summer is a time for many big sporting events. Let's take a look at two sporting events that happen every summer.
The Tour de France is a three-week bicycle race. Cyclists race throughout the entire country of France. The Tour de France has 21 separate races called stages. The Tour stages begin this year in Spain. Most stages are in France. Some of the stages are on flat city streets. Other stages are in mountains. Racers need to be skilled at different kinds of cycling.
The Tour de France is an individual race. There can only be one winner. But teams of eight enter the race. Many cyclists use different strategies to help one person on their team win. These strategies include riding in front to block the wind from their teammate. Who knew that an individual sport could have so much teamwork?
Tennis is another sport people love to play in the summer. Wimbledon is the world's oldest tennis tournament. Players have competed in Wimbledon since 1877. It is played in London, England, every summer. Most people play tennis on concrete. In Wimbledon, the players play on grass.
Wimbledon has several different tennis competitions. There are men's and women's competitions. There are also doubles competitions. In a doubles match, teams of two compete against each other to be the best. There are men's doubles and women's doubles. There are also mixed doubles. This is a team that consists of a man and a woman.
What Do You Think? Do you enjoy watching summer sporting events? Why or why not?
Photo Credit: Greg Balfour Evans/Alamy Stock Photo