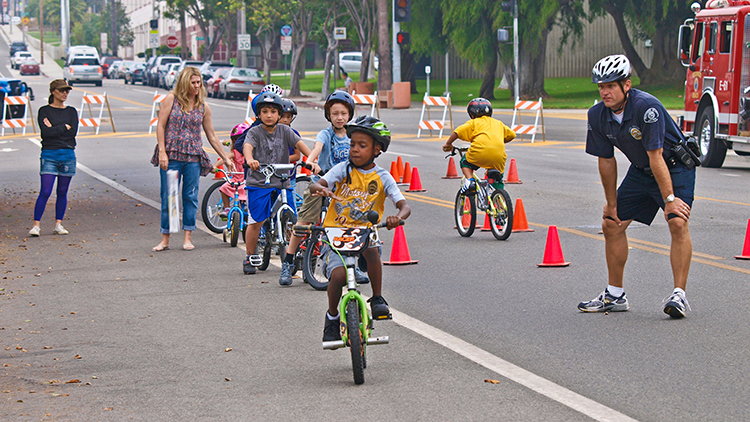 Every August, communities across the country have events for National Night Out. National Night Out is "America's Night Out Against Crime." This event helps people learn how to reduce crime.
National Night Out has another goal, too. Many experts believe that neighborhoods are safer when people know each other. National Night Out brings people together. Relationships between community members and police officers become stronger.
On National Night Out, community members spend time with their neighbors, police officers, firefighters, and other people who work in the community. Across the nation, people have cookouts, block parties, and neighborhood walks.
Police officers and firefighters show people how to stay safe. Parents and their children can see squad cars, emergency response vehicles, and medical helicopters. They might meet rescue dogs! Some communities have events like food collections or park clean-ups. People can help others in their communities.
What Do You Think? How do you think events like National Night Out help the community and police officers come together?
Photo Credit: prettyfoto/Alamy Stock Photo