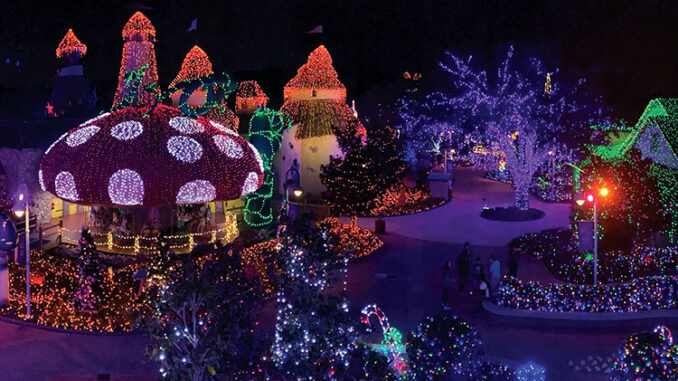 Henri Landwirth survived the Holocaust and later moved to Florida. He became a successful businessman and hotel owner. One day, he was asked to help find lodging for a girl named Amy. She wanted to vacation in Orlando, Florida. Unfortunately, Amy had a serious illness called leukemia. She passed away before she could visit. The is when Henri Landwirth got the idea for the Give Kids the World Village.
Landwirth was moved by Amy's story. He worked with partners to create a resort for children with critical illnesses. In 1989, the Give Kids the World Village was opened. Give Kids the World Village gives like Amy and their families a place to have the vacation of a lifetime. Since it opened, the village has more than doubled in size. The resort helps families travel to the village, sometimes with as little as one day's notice.
The resort has many activities. Children of all abilities can take part in them. Many organizations and people donate time, money, and resources to make this possible. Because of their help, over 170,000 children and their families from all over the world have been able to enjoy a wonderful vacation.
WHAT DO YOU THINK? Why do you think it is important to volunteer to help others?
Photo Credit: Give Kids The World Village