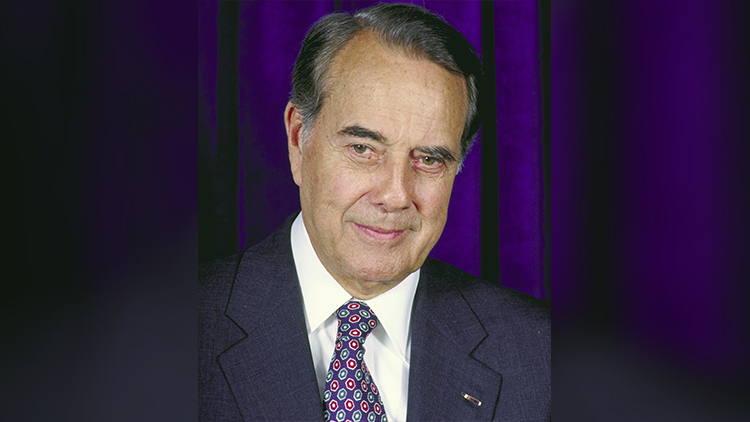 Bob Dole was born in rural Kansas. He worked hard when he was a child and saved money to buy a bike. He and his siblings used the bike to do paper routes and earn money for the family.
In 1942, Dole left Kansas University and joined the Army. He served in World War II. In 1945, he wanted to help someone who was injured in a battle. He was struck by German gunfire and seriously injured. After his rescue, he spent three years in the hospital. He studied the law while he recovered from his injuries.
In 1950, he was elected to the Kansas House of Representatives. Two years later, he became the county attorney. He moved to Washington, D.C. in 1960. He was a Kansas Representative and later became a Senator.
Bob Dole helped write programs to supply poor Americans with food. Dole also helped to extend the Voting Rights Act.
Dole resigned from the Senate before the 1996 Presidential Election. He had served the United States government for more than 35 years. He said that he had "nowhere to go but the White House or home." Dole is the only American to lose elections as both the Vice President (in 1976) and the President (in 1996).
President Joe Biden called Bob Dole "an American statesman like few in our history." Biden continued, "Bob was a man to be admired by Americans. He had an unerring sense of integrity and honor."
What Do You Think? President Biden said that Bob Dole was a man to be admired by Americans. What do you admire about Dole and his career?
Photo Credit: SCPhotos/Alamy Stock Photo