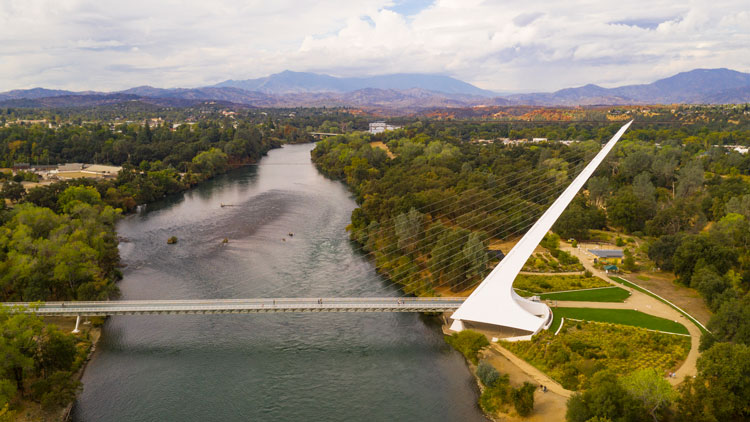 The Sundial Bridge is located at the Turtle Bay Exploration Park in Redding, California. It is a real eye catcher. It is also one of the world's largest working sundials!
Light hits the bridge and casts a shadow. As the Sun moves, the shadow moves, too. In fact, the shadow made by the Sundial Bridge moves one foot per minute! That means in one hour, the shadow will move 60 feet! We can use the location of the shadow to tell time!
The Sundial Bridge crosses the Sacramento River. This river is a habitat for salmon. It is an important place for them to spawn, or lay eggs. The Sundial Bridge was designed as a suspension bridge. These types of bridges use cables to hold up the walkway. This way, no supports needed to be built in the river. This keeps the salmon habitat safe!
What Do You Think? What does the bridge look like to you?
Photo Credit: ChrisBoswell/iStock/Getty Images