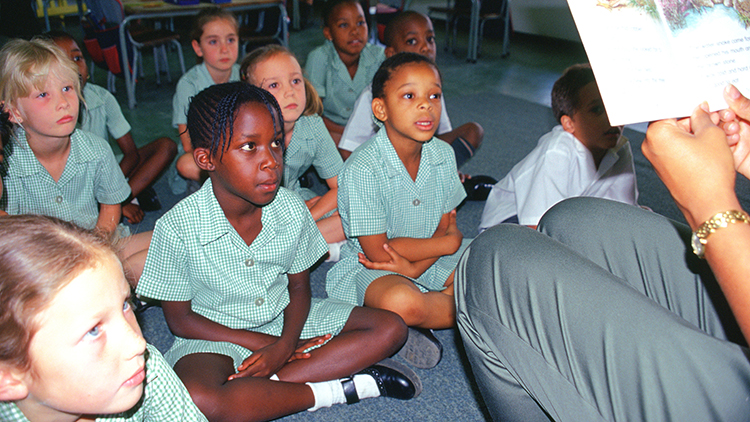 Chin Sreyleap had a problem. She worked in a factory in Cambodia that makes clothes. She needed to write down the amount of materials in the factory. Like many women in Cambodia, she began working in a factory at a young age. She did not have time for school. She could not read or write. In fact, one out of every three women working in Cambodian garment factories has trouble reading and writing.
The United Nations Educational, Scientific and Cultural Organization (UNESCO) gave money to Cambodia to help people like Ms. Sreyleap. They started classes, libraries, and reading corners in factories throughout Cambodia. Ms. Sreyleap took reading classes and now she feels more confident at her job.
September 8th is International Literacy Day. It is a day UNESCO focuses improving literacy around the world. They award prizes to people who help others develop skills and literacy. They also tell people about the projects they do to help people around the world like Chin Sreyleap. UNESCO programs have impacted lives in countries like Tanzania, Pakistan, Nigeria, and Guatemala.
Literacy is not just an issue in other countries. In the United States, 30 million adults cannot read, write, or do math as well as a third grader.
What Can You Do Learn more about organizations that support literacy in your community. Look for chances to volunteer to help them.
Photo Credit: ©Greatstock Photographic Library/Alamy