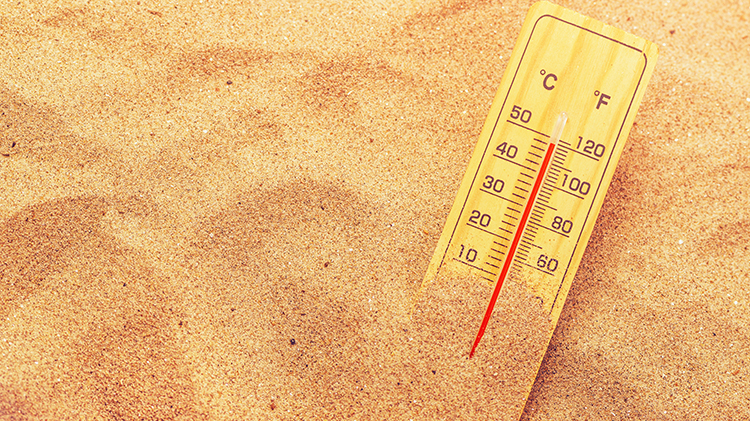 August means summer is full swing. You might be ready for a break from the summer heat. But summer heat waves can cause more than just inconvenience.
Summer heat can have a big effect on crops. Drought [a long period of dry weather] and extreme heat can decrease the amount of crops grown in a year. A recent study showed that between 1964 and 2007, the United States produced 10% less crops. This was due to drought and extreme heat. Less crops means that food becomes more expensive. This makes more people go hungry.
Summer heat can damage more than just crops. It can also damage people. Heat can cause medical problems. Heat stroke, heat exhaustion, and dehydration [loss of water from the body] are caused by heat. Heat also makes other health problems, such as heart conditions, much worse. Summer heat has a big effect on the elderly.
In 1995 in Chicago, temperatures were in the 100s for three days straight. Over 700 people died from heat related illnesses. Many of these were poor and elderly people. It was the deadliest heat wave ever in the United States.
What Can You Do? During a heat wave, check on your elderly neighbors. Make sure they can get somewhere cool. Contact elected officials and local community leaders. Ask what you can do about global warming.
Photo Credit: igorstevanovic/Shutterstock.com