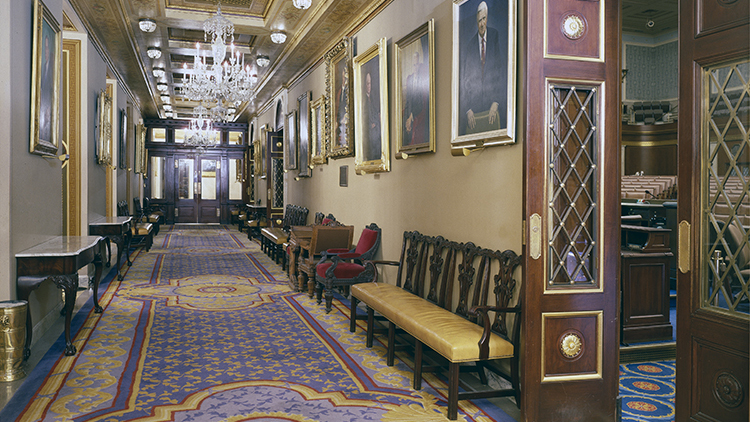 Do you enjoy recess? So do our country's leaders. Congress [the law-making branch of the US government] takes a summer recess. It lasts five weeks.
Congress does not play during recess. Congress people leave Washington DC. They work in their home states. They meet workers at their local offices. They go to events. They give speeches. They ask for money. This will help them in the next election.
Most importantly, Congress listens to people. They need to know what people need. Then they can make laws to help them. Some members of Congress have meetings called town halls. They listen to people talk about things that are important to them.
Even kids can talk at a town hall. Last year a seven-year old asked a question. He wanted the government to keep the PBS Kids network on TV.
What Do You Think? What would you ask your Congress person?
Photo Credit: Photographs in the Carol M. Highsmith Archive, Library of Congress, Prints and Photographs Division [LC-DIG-highsm-12568]