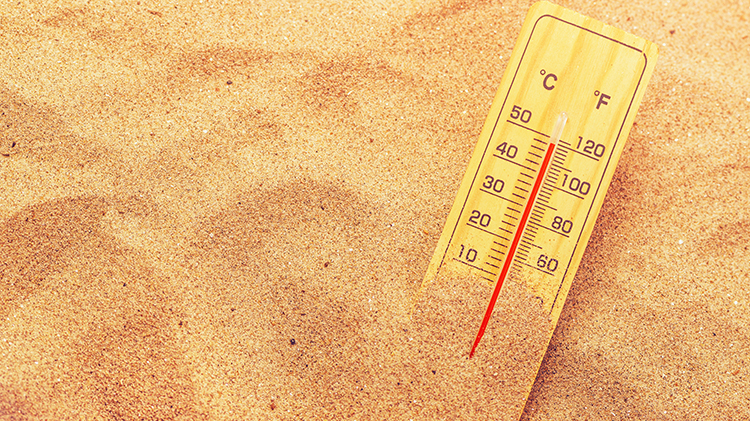 This summer, across Europe, many places reached 100 °F for the first time ever. Over ten cities in the United States recorded their highest temperature ever. Summer heat waves have become a serious issue throughout the world.
Many structures in Europe were not built for such high temperatures. Metal in bridges and train tracks have warped in the heat, causing them to break. Some train tracks in England have even caught on fire. Wildfires have also been a problem throughout Europe and the United States due to the hot, dry conditions.
Summer heat can cause medical problems. Heat stroke, heat exhaustion, and dehydration [loss of water from the body] are caused by heat. Heat also makes other health problems, such as heart conditions, much worse. Summer heat has a big effect on the elderly.
Many places in Europe do not have air conditioning. Spain and Portugal have reported many heat-related deaths. Other countries have also suffered heat-related deaths. In the United States, over 70,000 million people have been under heat warnings in July.
What Can You Do?  During a heat wave, check on your elderly neighbors. Make sure they can get somewhere cool.
Photo Credit: igorstevanovic/Shutterstock.com