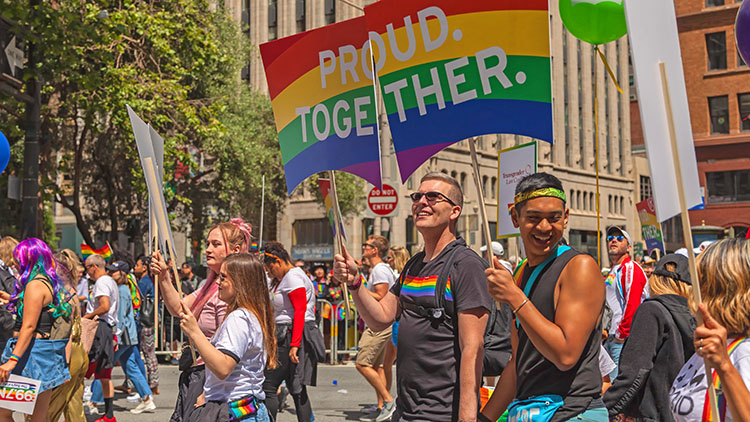 During the month of June, you may see people flying rainbow flags. You might see parades. You may see other celebrations with the name Pride. That's because June is Pride Month. What exactly does Pride Month mean?
Pride is about celebrating ways people are unique. Being unique means being unlike anything else. People are unique in many different ways. People love in many different ways. There are many different types of families. There are many different ways to express yourself.
Sometimes people see differences and say mean things. Sometimes people bully others who they think are different.
More than 50 years ago, people began having Pride celebrations. They wanted to celebrate people's differences. Now, people all across the world celebrate Pride in June.
What Do You Think? In what ways are you unique? What do you want to celebrate about yourself?
Photo Credit: jvnimages/Alamy Stock Photo