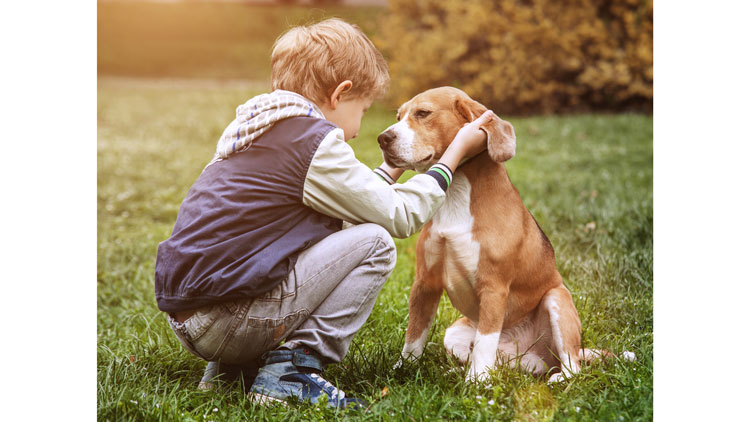 Dogs are often called humans' best friends. People who own dogs know how much fun they can be. Taking care of a dog is hard work. Scientists have found this hard work pays off when it comes to our health.
Exercise is important to keep our bodies healthy. Dog owners have healthier hearts since they go for regular walks with their furry friends. Owning a dog is also helps lower levels of stress. This is key for a healthy heart.
There are also mental health benefits to having a dog. A study found that people who live alone are healthier when they have a dog as a friend. Dog owners also form a loving bond with their pets. This has a positive effect on their mood.
If you want to have a dog of your own someday, keep in mind that caring for a pet takes time, money, and patience. But the rewards of owning a dog are hard to beat!
What Do You Think? How can your dog help cheer you up when you are having a bad day?
Photo Credit: Soloviova Liudmyla/Shutterstock