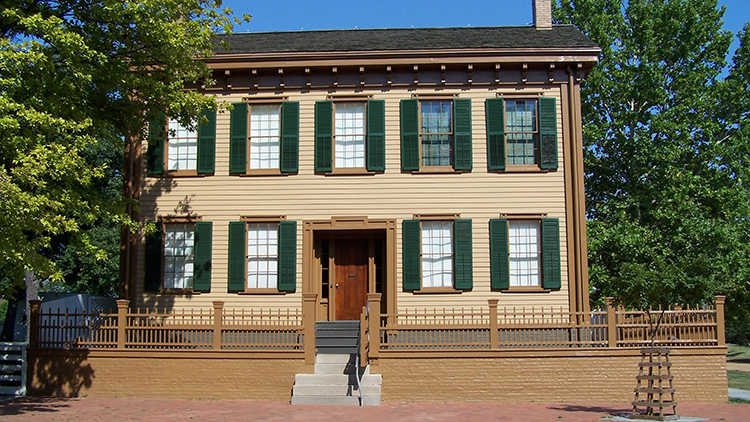 Abraham Lincoln's birthday is in February. What do you know about our 16th President?
You probably think of Abraham Lincoln as a President. He kept the country together during the Civil War. He signed a document that ended slavery. Lincoln was also a husband and father. He wasn't always successful in politics, either! You can find out more about his life by visiting his home.
The house in Illinois was the house where Lincoln and his wife, Mary Todd Lincoln, lived. They had four sons, but one died when he was three years old. They had a dog and cats. Their house was filled with books. Their house was also a popular place! Mary liked cooking and hosting parties. The Lincoln home was a center of activity in Springfield—birthday parties, berry and cream socials, and more.
As the Lincolns raised their family, Abraham also built a successful law practice. He was considered one of the best lawyers in Illinois courtrooms. Lincoln was elected to the U.S. House of Representatives in 1846. He served in Congress and then returned to Illinois. A few years later, he ran for Illinois Senator against Stephen A. Douglas. Lincoln lost. He never thought of himself as a president. But his debates against Douglas drew people's attention. Lincoln was nominated as the Republican candidate for President in 1860. One of his opponents was Stephen Douglas. This time, Lincoln won the election.
What Do You Think? What questions do you have about Abraham Lincoln and his life?
Photo Credit: NPS Photo