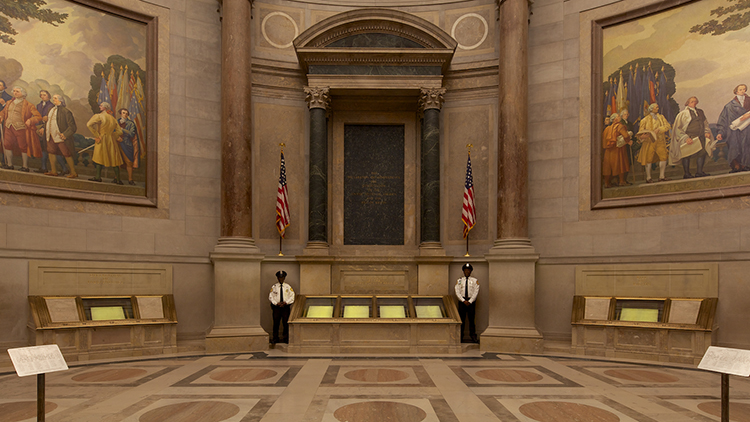 We celebrate our freedom every year on the Fourth of July. That is the day that the colonists declared their freedom from Great Britain. Most people think that the Declaration of Independence was signed on July 4, 1776. What really happened was a little different.
The Second Continental Congress met in Philadelphia, Pennsylvania, on July 1, 1776. On that day the men who represented each of the thirteen colonies, or the delegates, agreed to declare independence. Thomas Jefferson wrote a statement that declared our independence. Three days later, on July 4, all of the delegates agreed with the statement Jefferson wrote. It became the Declaration of Independence. But it wasn't signed for another month. What took so long?
First, the Declaration of Independence had to be written out neatly on parchment. That took about two weeks. Then, on August 2, fifty-six delegates signed the document. The first person to sign was Josiah Bartlett from New Hampshire. The last to sign was George Walton from Georgia. Four delegates refused to sign. Five delegates were absent and couldn't sign. George Washington was one of the absent delegates. The largest signature in the center of the document is John Hancock's. He was the president of the Second Continental Congress. This signed document is on display in the National Archives. It has a very important place right next to the Constitution and the Bill of Rights.
What Do You Think? Why was signing the Declaration of Independence such an important event?
Photo Credit: National Archives and Records Administration