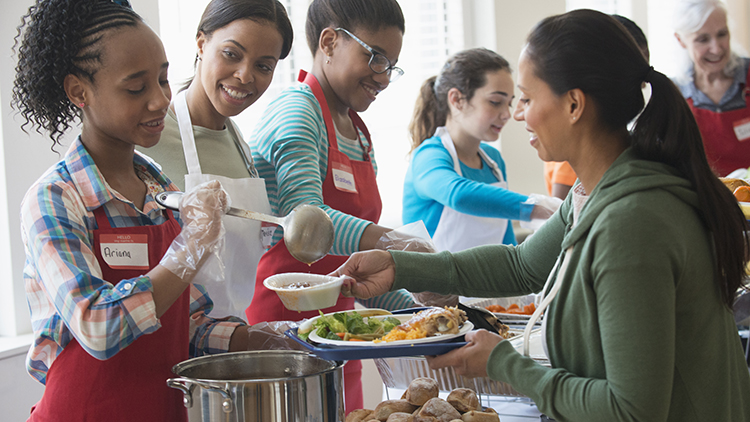 What is your favorite part about the holiday season? Is it spending time with your family? Is it eating delicious food? Or is it sharing presents with people you know?
For some people, one of their favorite holiday traditions is helping a charity. A charity is an organization that provides things for people in need. During the holidays, many charities do things to make everyone's season a little brighter.
Some charities provide food. This can be through a food pantry, where people can get items like canned vegetables, cereal, bread, and rice. Another way charities provide food is through soup kitchens. There, warm meals are served.
Other charities collect winter coats, hats, gloves, and boots to share with people during the cold weather. Still other groups take donations of gifts to give people for the holidays.
So how can you help? Maybe you can donate your time by collecting food for a food pantry. Or, maybe you want to donate winter clothes or a present to share with others.
What Do You Think? How could helping a charity during the holidays make you feel?
Photo Credit: Blend Images/Image Source