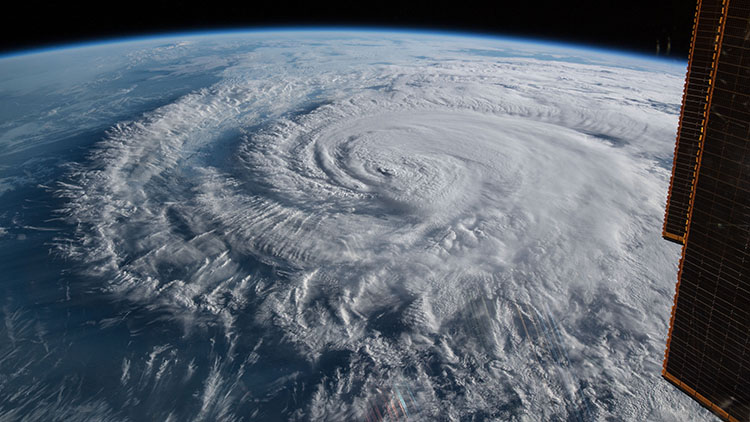 Hurricane Florence tore towards North and South Carolina. Its winds were moving at 140 miles per hour. Just before it made landfall, [when a hurricane arrives on land from the ocean] it slowed down. The winds would not cause as much damage as feared. But it meant something even more dangerous than high winds: flooding.
Over the next several days, 8 trillion gallons of water fell on North Carolina. People had to evacuate [leave a place for safety reasons] their homes. It was the biggest flood to ever hit the East Coast of the United States. The rain has stopped. However, the danger is still not over. As heavy waters flow down rivers they threaten to flood even more communities.
It will take a long time for the Carolinas to recover from Hurricane Florence. But, people all over the country are helping. Over 6,000 National Guardsmen are helping flood victims. Volunteers are providing food and shelter, and even rescuing pets.
What You Can Do Research charities that help people affected by Hurricane Florence. Talk to your school staff about holding a fundraiser in your school or community to benefit those affected by Hurricane Florence.
Photo Credit: NASA