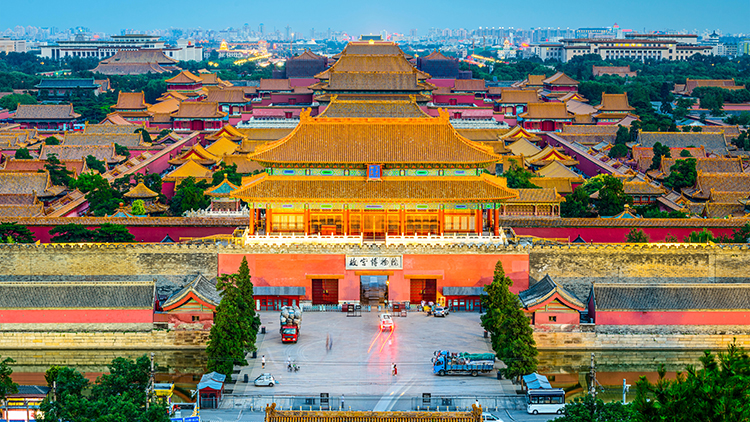 The Winter Olympics start on February 4 in Beijing, China. What do you know about Beijing?
The Winter Olympics take place every four years in different cities around the world. The Olympics this year are in Beijing. Beijing is the capital city of China. It's been the center of the government for almost 800 years.
If you went to Beijing, what sites could you see?
Tiananmen Square is a huge court that is home to museums and monuments. There's a large gate at one end of the square called the Tiananmen. If you walk through the gate, you are in the Forbidden City. The Forbidden City is a group of buildings from the 1400s. Emperors lived in palaces there. It's called the Forbidden City because, a long time ago, only royalty could be there. Today, there are museums that anyone can visit.
Beijing is home to many popular parks. The Summer Palace has beautiful temples and bridges. Emperors long ago prayed at the Temple of Heaven in Tiantan Park. And Beihai Park has a large lake where people go boating in the summer and ice skating in the winter.
Beijing is also the center of industry in China. Factories produce cars, electronics, cloth, and computers. Farmers grow fruits and vegetables in the city, too, and a lot of money comes in from tourism.
People have lived in the area where Beijing is for thousands of years. A leader built the capital city of Dadu in the 1200s. In the 1400s, the city got a new name—Beijing. Around 20 million people live there today.
What Do You Think? What else would you like to know about Beijing? Why do you think it was chosen to host the Winter Olympics?
Photo Credit: Sean Pavone/Alamy Stock Photo