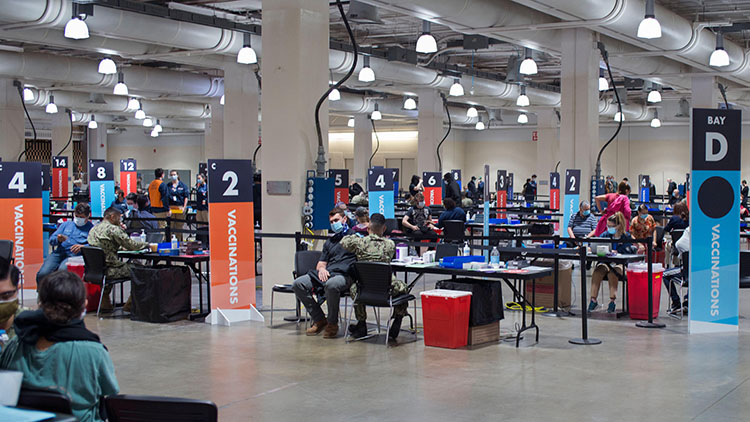 In September, U.S. President Joe Biden announced new rules about COVID-19 vaccinations. The new rules require vaccinations for people who work for the U.S. government and for many health care workers. People who work in a company with more than 100 workers must get vaccinated or be tested weekly. The new rules affect about 100 million people.
Research from the Centers for Disease Control and Prevention (CDC) shows that people who aren't vaccinated are more likely to catch new types of COVID-19. They are more likely to need to be hospitalized. They are also more likely to die from the disease. Many states have hospitals overcrowded with COVID patients.
Some people like the rule. Many large businesses already wanted their workers to get vaccinated. Now if an employee is upset about it, the company can say that they are following the law. Others, including the leaders of some states, are against making people get the vaccine. Some people do not trust the vaccine. Some worry about its long-term effects. They see getting a vaccine as a personal choice. They say that President Biden does not respect their rights. Some leaders even think the new rules are against the constitution.
The federal government is allowed to enact rules to protect people and workplaces from danger. Some hospitals are overflowing with patients. Many people are still dying of COVID-19. Health experts believe that the new rules will slow the spread of COVID-19 across the country. In several cases in the past, courts have allowed vaccine requirements. Courts will decide if these new rules go against people's rights.
What Do You Think? Do you think the federal government should be able to require workers get vaccinated? Tell why or why not.
Photo Credit: Chuck Nacke/Alamy Stock Photo