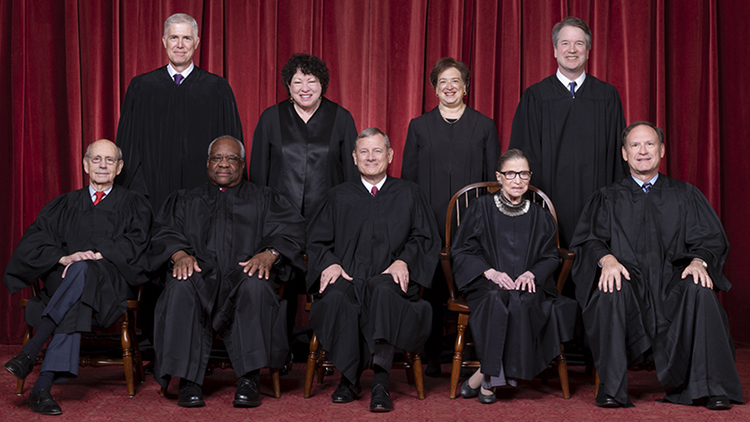 stop the spread of COVID-19. It's not just schools that are meeting remotely. Even the justices of the Supreme Court of the United States are hearing their cases remotely—over the phone. This is the first time in their history they have done this, and you can listen live!
When people disagree about laws, the Supreme Court hears their arguments. Then they make decisions about the laws. Usually, they hear these cases at the Supreme Court building in Washington, D.C. However, because of the pandemic [a worldwide outbreak of a disease], the Supreme Court justices will hear the next ten arguments from the safety of their homes.
In the past, the Supreme Court has not broadcast their arguments live. The court is open to the public, but only 50 seats are available. People line up for hours to hear the arguments. Many people that want to hear them would be turned away. Now that the court building is closed, the Supreme Court is allowing news sources to play the audio for the public as it happens. Anybody who wants to listen can listen!
What Do You Think? How do you think listening an argument over the phone would be different from in person? Which would you prefer?
Photo Credit: Fred Schilling, Collection of the Supreme Court of the United States