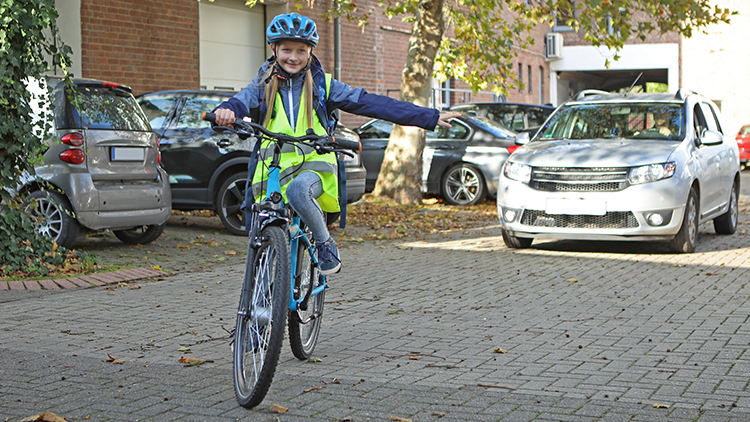 Riding a bicycle is lots of fun. Riding is great exercise and a fun way to get to places you want to go. But every year, about 300,000 kids go to the hospital for bike injuries. May is Bicycle Safety Month, a great time to think about being safe on your bike.
Have an adult check your bike with you to be sure it's safe. Is the seat locked in place? Are all the parts working? Check that your tires have the right amount of air. Your bike should have reflectors.
When you ride, be aware of what's around you. Watch for cars, especially around driveways. Stop at stop signs; and use hand signals to show that you are turning. This will help drivers know what you are doing. That keeps you safer!
If it's darker outside, wear light clothes and reflectors to help drivers see you. Your shoes should cover your toes. The most important thing to wear is a helmet! A helmet will protect your head if you fall. Be sure an adult helps you with your helmet so that it fits snugly on your head.
What Do You Think? What will you do to be safer on your bicycle?
Photo Credit: yamel photography/Shutterstock