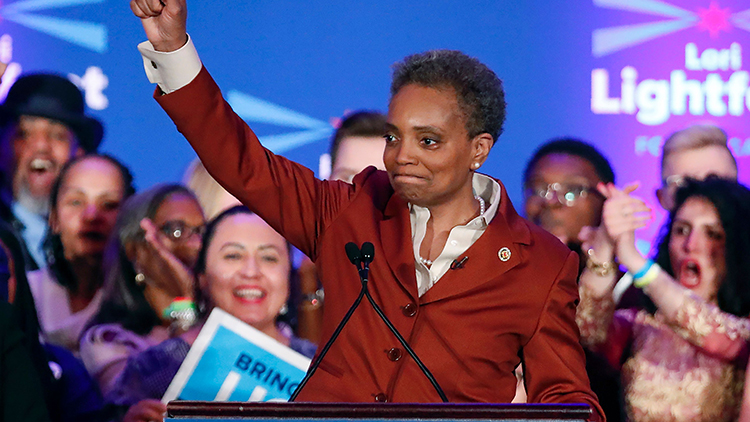 UPDATE: Lori Lightfoot has become the first African American woman to be mayor of Chicago. She won with almost three out of every four votes.
On Tuesday, April 2, voters in Chicago will elect a new mayor. The mayor runs many city offices. The mayor also helps plan how the city will spend its money. Voters will choose between Lori Lightfoot and Toni Preckwinkle in the election. Either person would become the first African American woman to be mayor of the city.
Lori Lightfoot and Toni Preckwinkle won the most votes during round one of the election. Lightfoot and Preckwinkle beat 12 other people in the election's first round. Not many people voted in the first round. But the city expects more voters to turnout on April 2.
Chicago's next mayor will face many challenges. Chicago voters are upset about years of corruption in government [dishonest or criminal behavior by those in power]. The city has also struggled to pay back money it owes. Other issues important to voters include schools and access to housing.
Whether voters choose Lightfoot or Preckwinkle, Chicago will make history on April 2. The city will elect its first African American woman mayor!
What Do You Think? Why do you think it's important for people in Chicago to vote in the next election for mayor?
Photo Credit: KAMIL KRZACZYNSKI/AFP/Getty Images