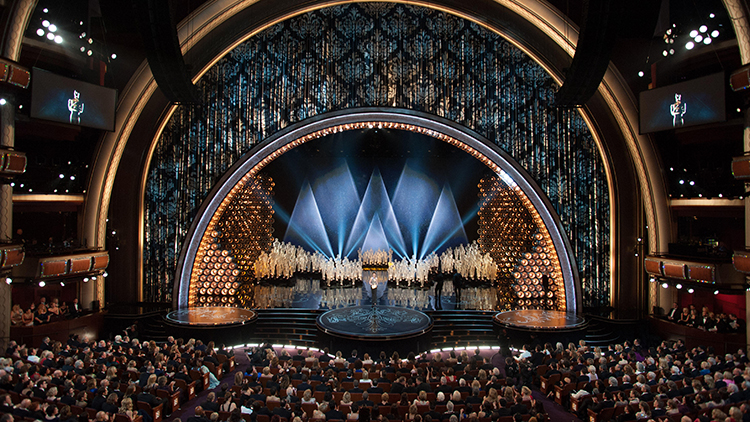 Every year, people who make movies receive awards for their work. These are called Academy Awards, or Oscars. The awards are presented on television. People around the world watch. This year, the show is on February 24.
When the Academy Awards first started, the ceremony was small. The first ceremony was in 1929 in Hollywood, California. Two hundred seventy people attended. Fifteen awards were presented. The ceremony was fifteen minutes long. In 1953, people watched the Academy Awards on television for the first time. In 1969, the show was shown on television all over the world. As more people watched, the ceremony grew. Now, twenty-four awards are presented for categories such as acting, music, special effects, writing, and the overall best movie. The show lasts almost four hours.
People who love movies keep track of which actors and movies have won the most Awards. Walt Disney, founder of the Walt Disney Company, won 26 Academy Awards. That's the most anyone has ever won. Katharine Hepburn won the most Best Actress awards (four). Daniel Day-Lewis has the most Best Actor awards (three). Three movies have won eleven Awards in different categories: Ben-Hur (1959), Titanic (1997), and The Lord of the Rings: The Return of the King (2003).
This year the Academy Awards happens for the ninety-first time. New winners might set new records and make movie history!
What Do You Think? What was your favorite movie last year? Why did you like it?
Photo Credit: Pool/Aaron Poole/Alamy Stock Photo