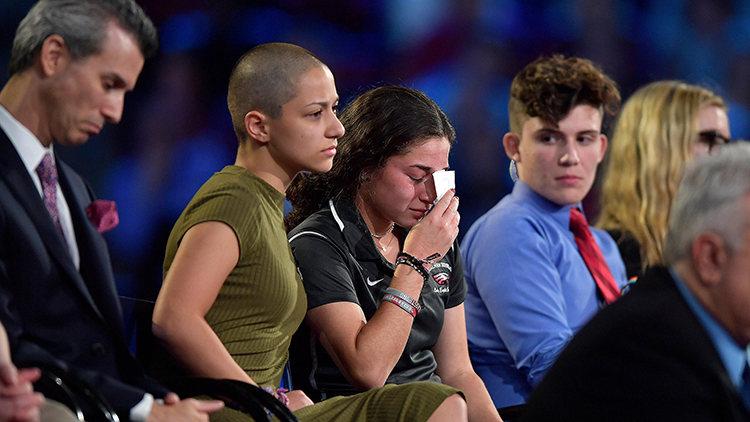 On February 14th, students of Marjorie Stoneman Douglas High School in Parkland, Florida endured a nightmare. A person with a gun entered the school. He began shooting students. Students huddled in their classes. Some hid in closets. This was not the first mass shooting in the United States of America. The students of Stoneman Douglas have vowed to try to make this one the last.
They formed a movement called Never Again. They want laws to make schools safer.
They have worked hard to tell people their message. They have given many television interviews. They have spoken with lawmakers about the kind of laws they think will make schools safer. They have organized rallies.
On March 24th, the Never Again movement led a protest march that gathered hundreds of thousands of people in Washington DC. They demanded changes in gun laws. Now, they want to make sure people vote for people that will make these laws happen.
What Do You Think? What actions do you think you can take to make changes you think the country needs?
Photo Credit: Sun-Sentinel/ZUMA Press, Inc./Alamy Stock Photo