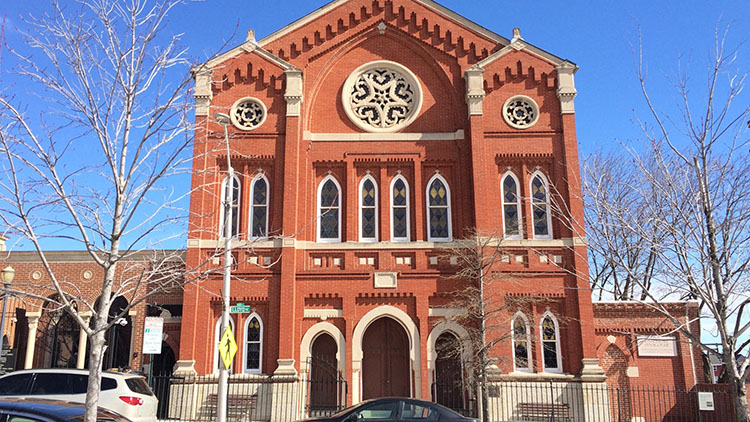 Have you seen a building like the one pictured above? It's called a synagogue. A synagogue is a place where the Jewish religion is practiced. Usually, a rabbi oversees a synagogue. A rabbi is a Jewish religious leader. Today there are thousands of synagogues and rabbis in the United States. However, there was not an official rabbi in the United States until 1841.
Abraham Joseph Rice studied to be a rabbi in Germany. Many Jewish people were immigrating from Europe to the United States. They formed congregations, or groups that worship together. They practiced their religion in rented rooms or meeting spaces. Some groups built their own synagogues. However, they didn't have a rabbi. Abraham Joseph Rice's teachers encouraged him to go to the United States and be their rabbi.
Rice traveled to New York in 1840. The Jewish community there did not want a rabbi. He tried Portland, Maine, where Jews had built the first synagogue in the United States. They turned him down as well. In 1841, he was hired by a group called the Congregation Nidche Israel in Baltimore, Maryland. The United States had its first rabbi.
Rice encouraged people to follow the same traditions as Jews in Europe. He taught Hebrew. He wrote wedding contracts and divorces. As he did this, he was the first person to translate the names of many cities and towns into Hebrew.
What Do You Think? Do you know many religions that are practiced in your community? Who are their religious leaders? 
Photo Credit: Archive PL/Alamy Stock Photo