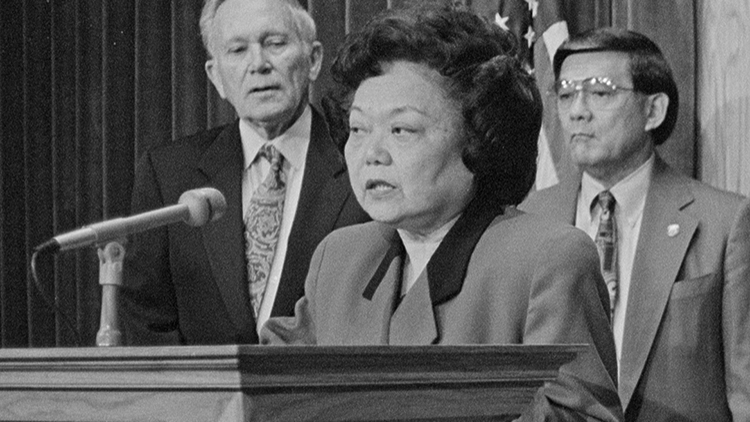 Patsy Mink was born in 1927 on the island of Maui, in Hawaii. Her family lived on a sugar plantation. Patsy's family came from Japan to live in Hawaii. Patsy noticed that White people were treated better in Hawaii. Her father was the only Japanese-American manager at the plantation. But he was never promoted. Patsy felt left out at school. Many White children would not play with her.
When Patsy was a girl, Hawaii was not a state. People who lived there could not vote for President of the United States. People thought that was wrong.
Patsy was 14 when Japan attacked Pearl Harbor in Hawaii. Many of her classmates treated Patsy badly because she was Japanese. But she still had many friends. She ran for president at her school. She won. She won many more elections!
After Hawaii became a state, Patsy ran for Congress. She was elected for the job 12 times. She fought for equality for women. She cowrote a law that gives women equal opportunity to play sports. When she died in 2002, the law was named after her.
What Do You Think? What problems did Patsy Mink see? How did she work to solve those problems?
Photo Credit: Library of Congress, Prints & Photographs Division, CQ Roll Call Photograph Collection, [LC-DIG-ppmsca-38887]